To:
Netherlands Helsinki Committee
attn:
Honored Harry Hummel, Executive director
p/a:
hhummel@nhc.nl
To:
The Dutch Parliament, Tweede Kamer der Staten-Generaal
attn:
Committee for Safety & Justice
p/a:
cie.vj@tweedekamer.nl
c.c.:
Commission on Security & Cooperation in Europe
attn:
His Excellence Christopher H. Smith, co-chairman Helsinki commission
p/a:
info@csce.gov
c.c.:
Dutch Embassy of the Royal Kingdom of the Netherlands in Turkey
attn:
His Excellence Jan-Paul Dirkse, ambassador
p/a:
ank@minbuza.nl
c.c.
The Netherlands Institute for Human Rights
attn:
Honored Laurien Koster, chairman
p/a
info@mensenrechten.nl
Date:
February 10th 2013
Subject:
Request for an investigation regarding the Netherlands Helsinki Committee
Highly honored representatives,
With flabbergasting astonishment I received notice of the fact that former Secretary General of the Ministry of Justice of the Netherlands, Joris Demmink, has become a member of the Dutch Helsinki Committee as of October 24th 2012. This is especially peculiar as this person has become the subject of a complaint to and investigation by the Helsinki Commission itself. The first hearing has been held on October 4th 2012 under chairmanship of his excellence Christopher H. Smith. Therefore the committee must have known that this new to be appointed committee member was a person of interest within an ongoing investigation at the time of his inauguration.
More specifically on October 8th 2012 (and on later dates up until January 25th 2013) I filed requests at the Dutch Parliament, committee of Safety & Justice (ref# 2012Z17062/2012D37105 and others), the Netherlands Institute for Human Rights (Ferdinand G. Knaack), and the Dutch Embassy in Turkey, to conduct an investigation regarding any possible violation of the human rights of me and my daughter, in relation to the alleged ties existing between Turkey and the Netherlands, which might have been affected by aforementioned committee member. In addition I filed request to safeguard the human rights of the people (in)directly involved by this investigation. So not only for myself and my daughter but also for journalists like Burhan Kazmali.
The appointment of mister Demmink as a committee member, while being subject of an investigation by this very own committee, is perceived by me as a brutal offense and blatant contempt of my need for an independent and reliable legal system. After receiving a standard fobbing-of- letter by the Dutch Parliament, I myself did quite a thorough investigation of the related topics (see:
www.theHagueConspiracy.com
) and have found sufficient grounds which justifies further analysis. I fully subscribe the concept of innocent until proven guilty. But, as chairman Smith also concluded, until now this investigation has not been properly executed by the responsible authorities. As such the proven innocence has not been established, and suspicion continues to be present. Therefore, under these conditions, I do object to the membership of this suspect, and humbly ask you to take all necessary precautions to guarantee that the human rights of any possibly involved citizen (including me and my daughter) will be respected.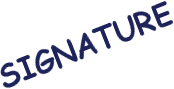 Yours truly,
Antonius (Tony) B. Hofstede, MD, MBA, BLL
NOTIFICATION
: This letter will also be posted on my blog under permalink:
www.hetHaagseComplot.nl/20130211-Nederlandse-Helsinki-Commissie.htm