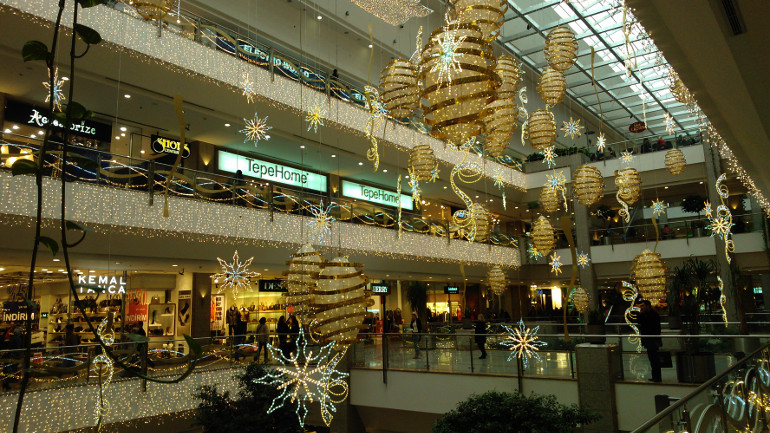 The American movies have influenced the winter season all over the world. Whether one is in Singapura, Ankara, Amsterdam or New York (formerly known as: New Amsterdam), the
mid-winter lights
are exorbitantly lit. This picture above, which I took last year, shows the numerous lights in
Ankamall
, one of the largest shopping malls in Ankara. But also the windows of private homes are decorated as well. However business life doesn't come to an end and activities and duties are not suspended.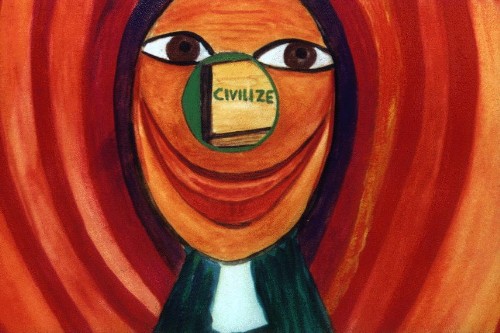 Today it is not only the (celebrated) birthday of Jesus Christ, but it is also the birthday of
Hüseyin Baybaşin
. Exactly 18 years ago this Turkish/Kurdish man was illegally arrested by the Dutch authorities
1
. I appologise for still not having this all translated. But please use the
auto-translate
function in the upper right hand corner to grasp the idea and contents of these articles.
Sayin Hüseyin:
Tebrikler, Mutlu Yıllar ve Geçmiş olsun.
At this very moment the legal system in Turkey is suffering from the same kind of unpleasantries as the Dutch legal system. In general the system functions as it should. I have been arrested
2
numerous times, I have dozens of law-suits going on, so you might call me quite experienced. Being a Dutch citizen, educated in Dutch and international law, from my limited and restricted view on the Turkish legal system I still do respect most of the Turkish policemen and judges. In fact they might even be more honorouble than their Dutch counterparts. Honour in Turkey is very important
3
.
But there are always some people who think they are above the law. Well they're not. And there is one tiny bit of difference with Holland:
Turkey does prosecute corruption.
The following statements are not my personal opinion but translations from the current news in some Dutch newspapers. I explicitly write in English, for it has come to my attention that not only all Turkish interpretors in Holland can't always be trusted
4
,
5
, but vice-versa the same applies for some self-declared Dutch interpretors in Turkey.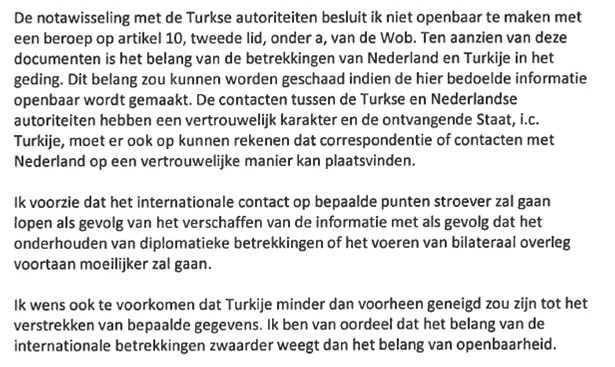 Last week there was a lot of turmoil
6
regarding the allegations of high ranking officials supposedly to be corrupted. On Saturday
7
the Turkish prime-minister
Erdoğan
accused diplomats of involvement of "
provocative actions
" harmful to the Turkish government. Dozens of people have been arrested among which
Suleyman Aslan
(Halkbank) and five sons of ministers of the current government. Erdoğan said: "
I call upon these ambassadors to do their jobs and not to operate beyond their borders. The government is not obliged to keep these ambassadors within the country
".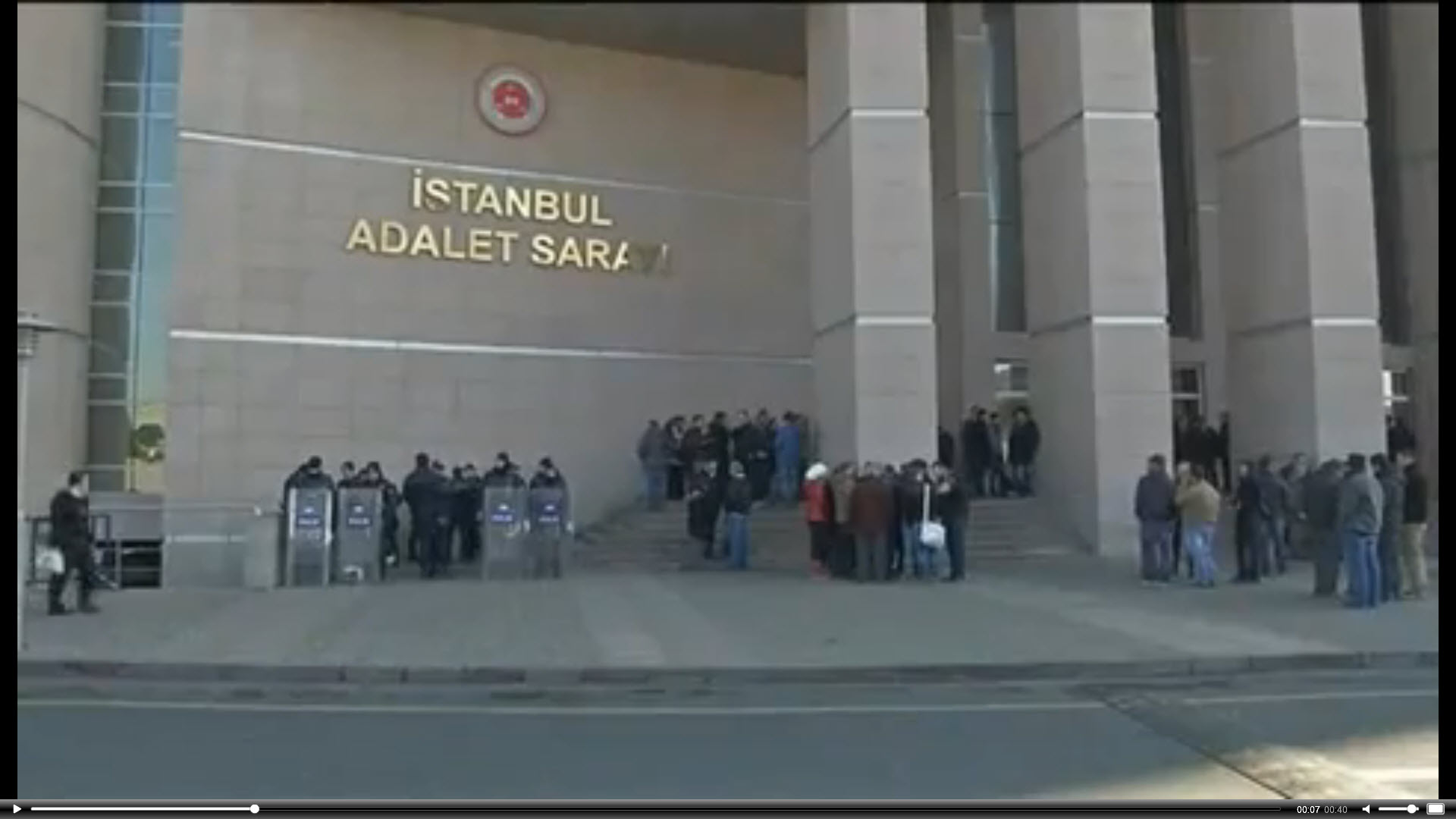 In response to these arrests Erdoğan fired at least 14 chiefs of police, including
Hüseyin Çapkin
. Minister
Egemen Bağis
(European affairs) did call it a conspiracy against the government. Some Turkish public commenters assume ties with
Fethullah Gülen
and his Hizmet movement
8
. The Turkish minister
Muammer Güler
(internal affairs) has offered his resignation
9
last Sunday, for his son was involved within this scandal. Also the son of minister
Zafer Çaglayan
(Economic affairs) has been arrested.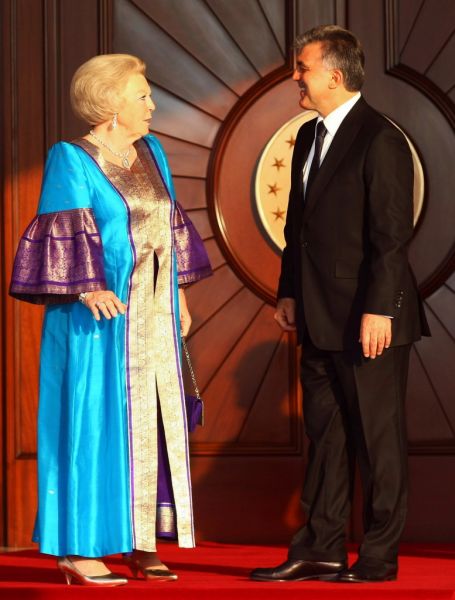 Prime minister Erdoğan denies trying to cover it up. He stated: "
Anyone who steals from the state will be brought to justice, even our own brothers.
" But in addition 25 more chiefs of police have been fired
10
.
Yesterday the Turkish president
Abdullah Gül
has emphasized that "
Turkey has made a lot of reforms which will make sure that corruption and mistakes will surface. Independent courts will handle these cases.
"
11
-
12
.
(To avoid any mistakes on nationality due to the impression by these traditional dresses, the person on the left is the Dutch Queen and the man on the right the Turkish president.)